Our 18-hole mini golf course is located above the shop with amazing panoramic views of Rehoboth Beach and the boardwalk.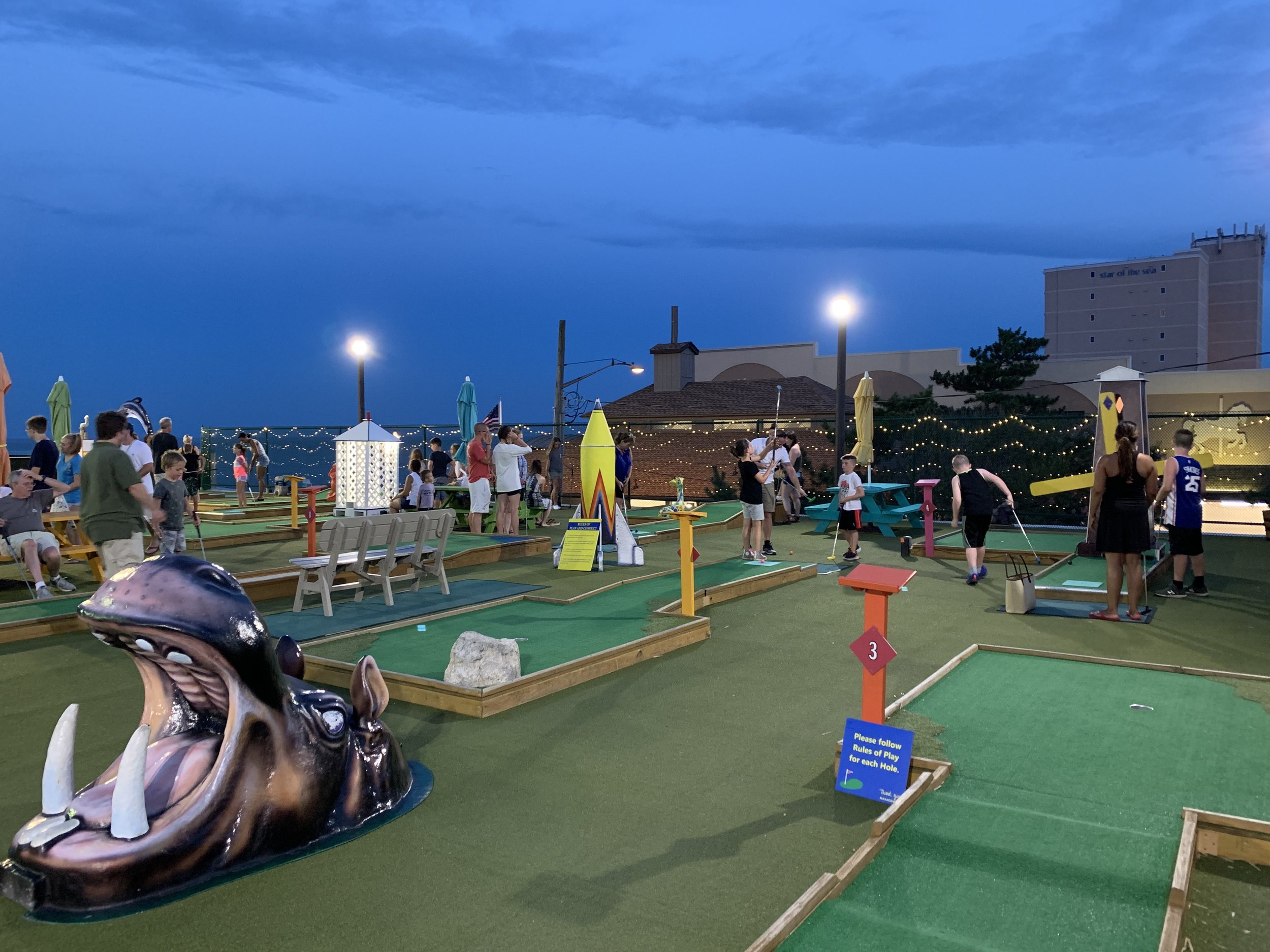 Frequently Asked Questions
How much does it cost to play a game of mini golf?
-A game of mini golf is $5 per person.
What forms of payment do you accept?
-The mini golf is cash only. There are ATMs available at the arcades on either side of us.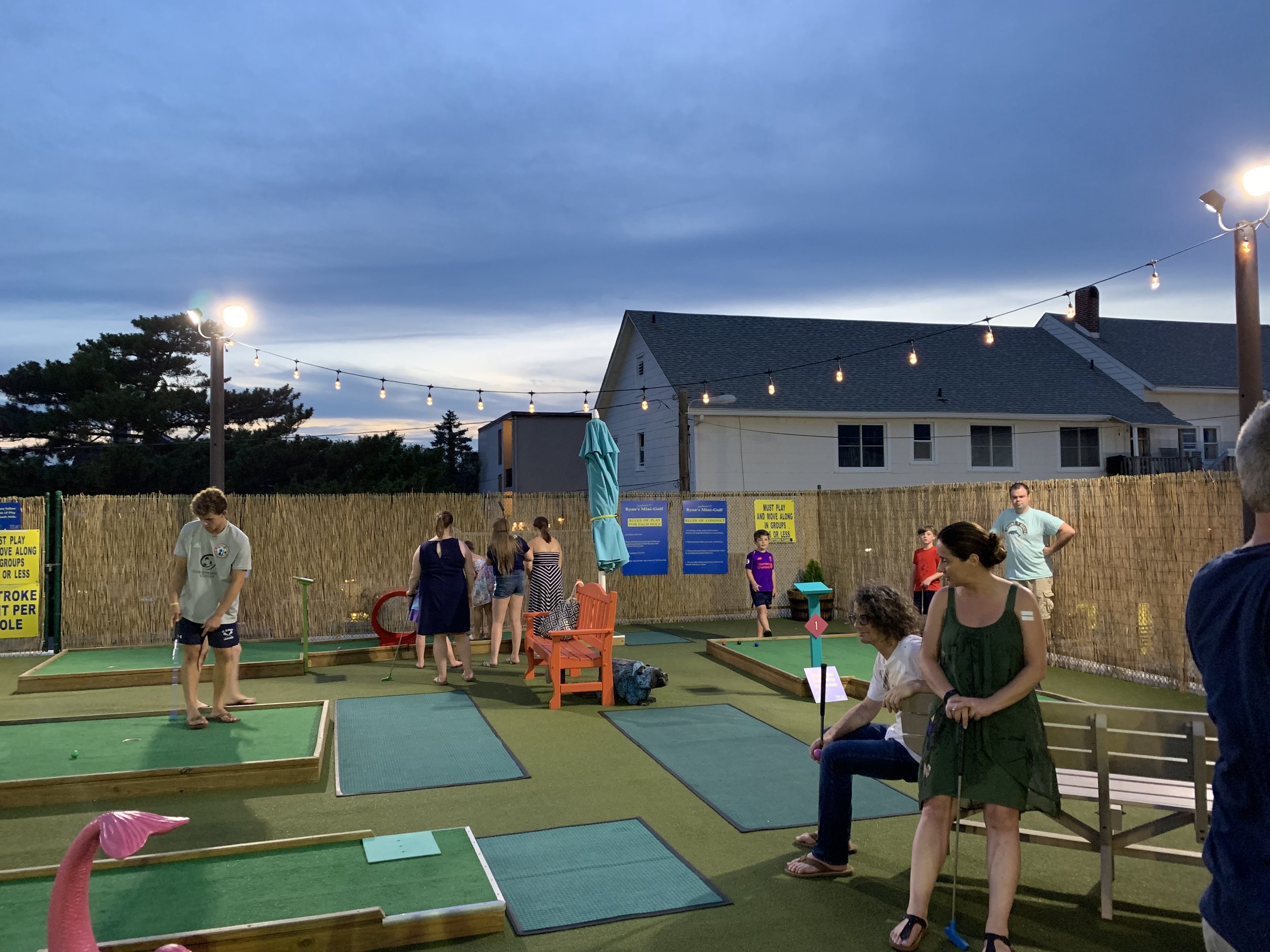 Do you have a restroom at the mini golf course?
-We do not, but there is a public restroom located just in between our building and Funland. We will gladly watch your belongings if you need to dip out for a minute.
What are your hours?
-As our mini golf course is on the rooftop and fully exposed to the elements, we don't have any official hours due to unpredictable weather. You may call us at 302-227-2667 to see if we're open.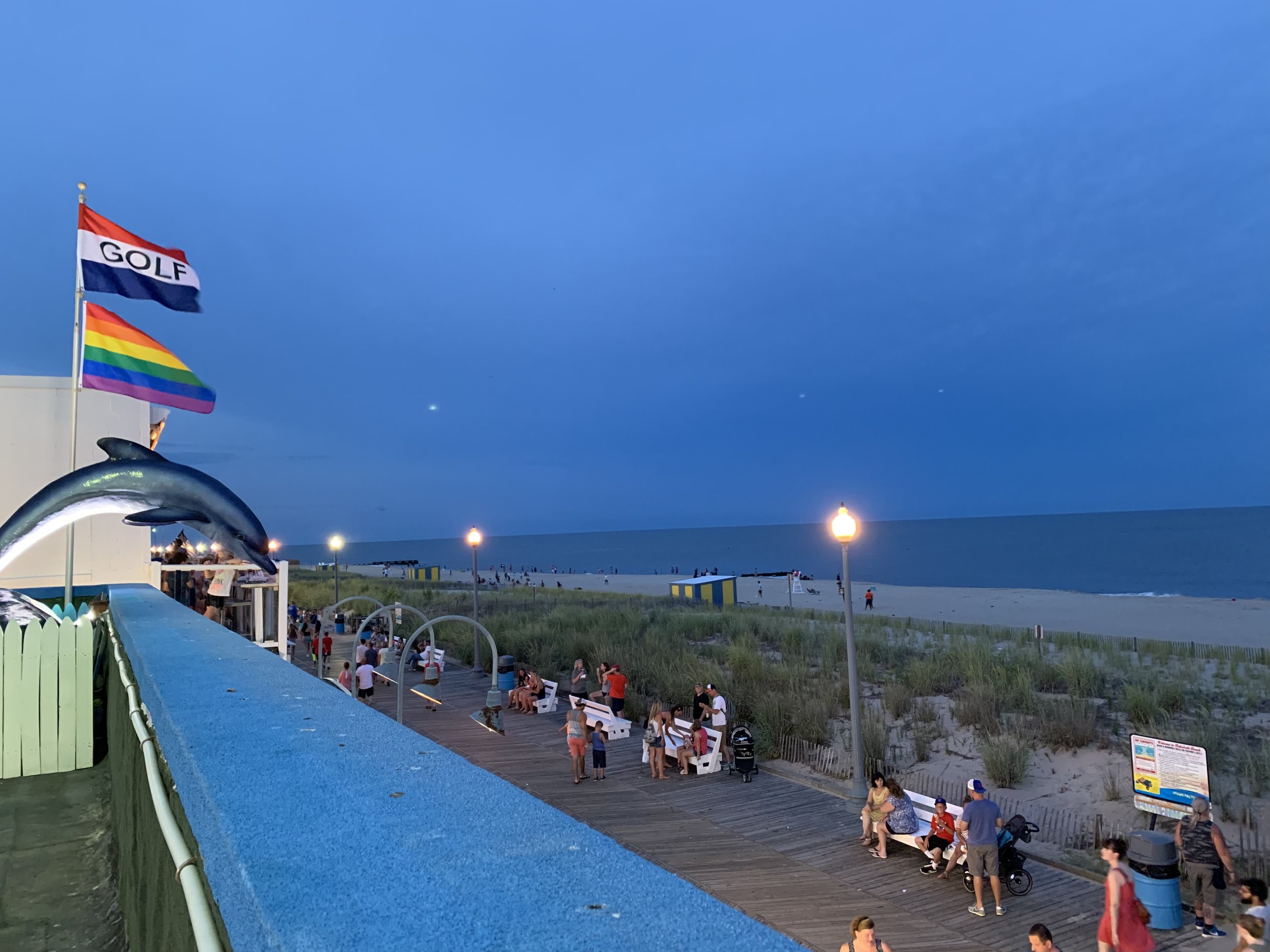 Are you still open if it's raining?
-If it's just drizzling, absolutely! The course will be shut if the heat index is over 110 degrees or if there's a storm in the area.
Can I bring my ice cream/fries/pizza/etc. up on the course?
-Only water is allowed on the mini golf course. We also sell bottled water in the clubhouse for $1.00.